The Do Enough, But Don't Do Too Much Cash and Prize Giveaway
Being a woman is hard. If you're too thick, you're considered fat. If you're not thick enough, well, now you'll be made fun of for not having an ass. If you buy an ass, well, now you have to make sure your thighs match or you'll look like an ant. You don't put any heat to your hair for one day and you look like Cynthia from Rugrats. You decided to skip concealer? Forget it, now people are going to ask you why you look so tired today.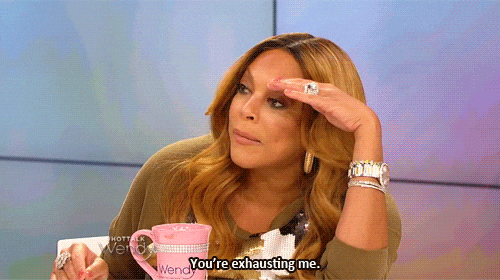 Oh and be sure not to cuss too much or you'll be considered ratchet…Definitely don't dance too hard either because next thing you know you'll be twerking and now your mom is calling you and asking you why you're demeaning yourself on social media. Oh and you gotta be sexy enough to keep a man but not too sexy or your homegirls will call you a slut behind your back. YIKES! When does it end? Men will never understand. It's like a constant balance between doing enough but not doing too much.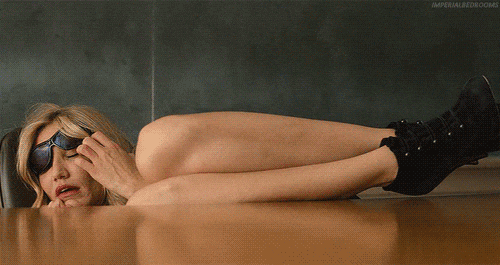 I'm a tomboy at heart. I like wearing slides and sneakers and baseball hats and not wearing makeup if I don't have to. I have a closet full of Louboutins and Valentinos that are piling up dust because why would I wear heels and be uncomfortable only to have people look up at me and hit me with the "dang you're tall." I have Gucci and Chanel bags that sit in their duster bags only to get used when I actually have to get dressed up (ugh). I went to Dr. Miami for a nose job and a BBL but I also work out Monday-Friday, except that I come home and scarf down 5 chocolate chip cookies and justify it because I washed it down with almond milk instead of regular milk. And I definitely deserve the pizza I ate for lunch because I'm doing an hour of cardio tomorrow anyway so my math tells me the calories will cancel each other out by then.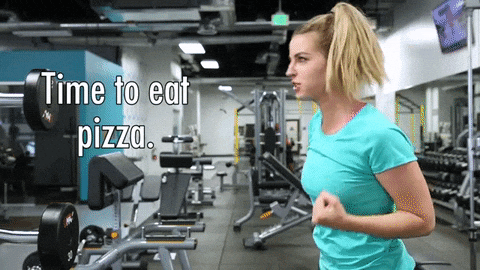 If anybody understands the difficulty of being a woman, trust me, I completely get it. I admire the women I know who are able to balance having kids, maintaining a professional job, being dressed to the 9's everyday, and making shit run as  smoothly as possible all awhile trying to keep their man interested in the relationship. I truly look up to these women, a lot of whom I call my friends.
I'm so inspired by the women in my life, and the women who I aspire to be like so I wanted to do something cool in celebration of my site turning a year old this month… I decided that I would do a giveaway for the bad ass women who follow me, and include some of my favorite products that I can't live without. I want the winner to feel inspired to follow her dreams, and I also want her to feel intelligent and fly as fuck, so I put together 14 of my favorite things that make me personally feel loved, and happy, and sexy, and smart.
Here they are:
Michelle Obama's #1 New York Times Best Seller BECOMING – A brutally honest read that will make you question who you are and what you want to become as you search for strength and higher ideals.

Goal Digger Journal

– A Diary and Notebook to write your goals down and strategize a plan to becoming your own boss.
Drybar's Belle In A Box – An assortment of my favorite travel-size, volume boosting essentials to go!
Neutrogena's Deep Clean Gentle Scrub – My go-to, daily face wash with gentle exfoliators that refine skin while giving you a deep down clean.
Covergirl's Lash Blast Volume Mascara – The ONLY mascara I have used for years… This formula and brush are designed to leave you with a big, bold lash look.

Not Your Mother's Clean Freak Refreshing Dry Shampoo

– The perfect overall spray for when you don't have time to shampoo but need a clean feel… Instant results that absorb excess oils without residue!

Not Your Mother's Beach Babe Texturizing Sea Salt Spray

– Get sexy, tousled waves and a light matte finish to any hair type.

Burt's Bees Moisturizing Lip Balm

– A luxuriously complex and comfortable lip balm with all natural vanilla.

Victoria's Secret Metal Water Bottle

– Essential for staying hydrated during workouts or just while working it!

American Media Inc's 100 Most Successful Women Magazine

– Secrets of how they got there and how you can too.
Boss Lady Aluminum Desk Sign – Make a statement and let them know you're a boss!

$125 Univision MasterCard

– $125 already loaded on to this pre-paid gift card so leave the cash at home because this spends just as good!

Victoria's Secret Wicked Unlined Uplift Bra & Panty Set

– Keep your lover interested this Valentine's day with this sheer, sparkly set that will give you a comfy, natural boost thanks to a hidden sling.

Trader Joe's Coconut Body Butter

– A luxurious body cream made with Shea butter, Vitamin E, and Coconut Oil that I use every day without a greasy residue!
In order to enter the giveaway, here are 3 rules:
You must be following me on Instagram, if you're not already doing so, you can click here.
You must tag 3 friends in my last Instagram post.
You must be signed up for my alerts in the pop up box that appears when you click on my site.
You must post this giveaway on your story and be sure to screenshot it! You'll need to submit proof of this if you are chosen as the winner so don't forget.
The contest ends at midnight CST on February 4th and the winner will be chosen at random on Instagram live. Good luck ladies!